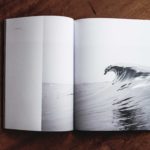 Primer registro de Nymphaea rubra (Nymphaeaceae) para México
Background and Aims: Specimens of the genus Nymphaea with morphological characters different from the taxon already known from the locality were recorded, while we were carrying out the inventory of the aquatic flora of the lagoons of the Island of Cozumel, Quintana Roo, Mexico. Therefore, Nymphaea rubra is described and illustrated as a new record for Mexico.
Methods: The collections of Nymphaea in the herbaria CHAPA, CICY, MEXU, UADY, UCAM and XAL were reviewed to contribute to the determination of the material collected from this genus in the municipality of San Miguel Cozumel, Quintana Roo, and to verify the lack of records of Nymphaea rubra for Mexico. Key results: After the bibliographic and herbarium review, we concluded that the collected individuals belong to Nymphaea rubra, an Asian taxon that is naturalized on the island. This species is part of the floating leaf flora of the family Nymphaeaceae in a lagoon on the island from where it is recorded for the first time.
Conclusions: The newly registered species is associated with N. ampla which grows in a similar environment, both species sharing certain morphological similarity vegetatively. However, Nymphaea rubra is distinguished from N. ampla by the size of its leaves and the size and fuchsia color of its flowers.